A driver can either be added to FleetWave via the Import Wizard or by manually adding it to the Drivers table. The process below describes the latter.
Check the video out:
1. Navigate to the Drivers module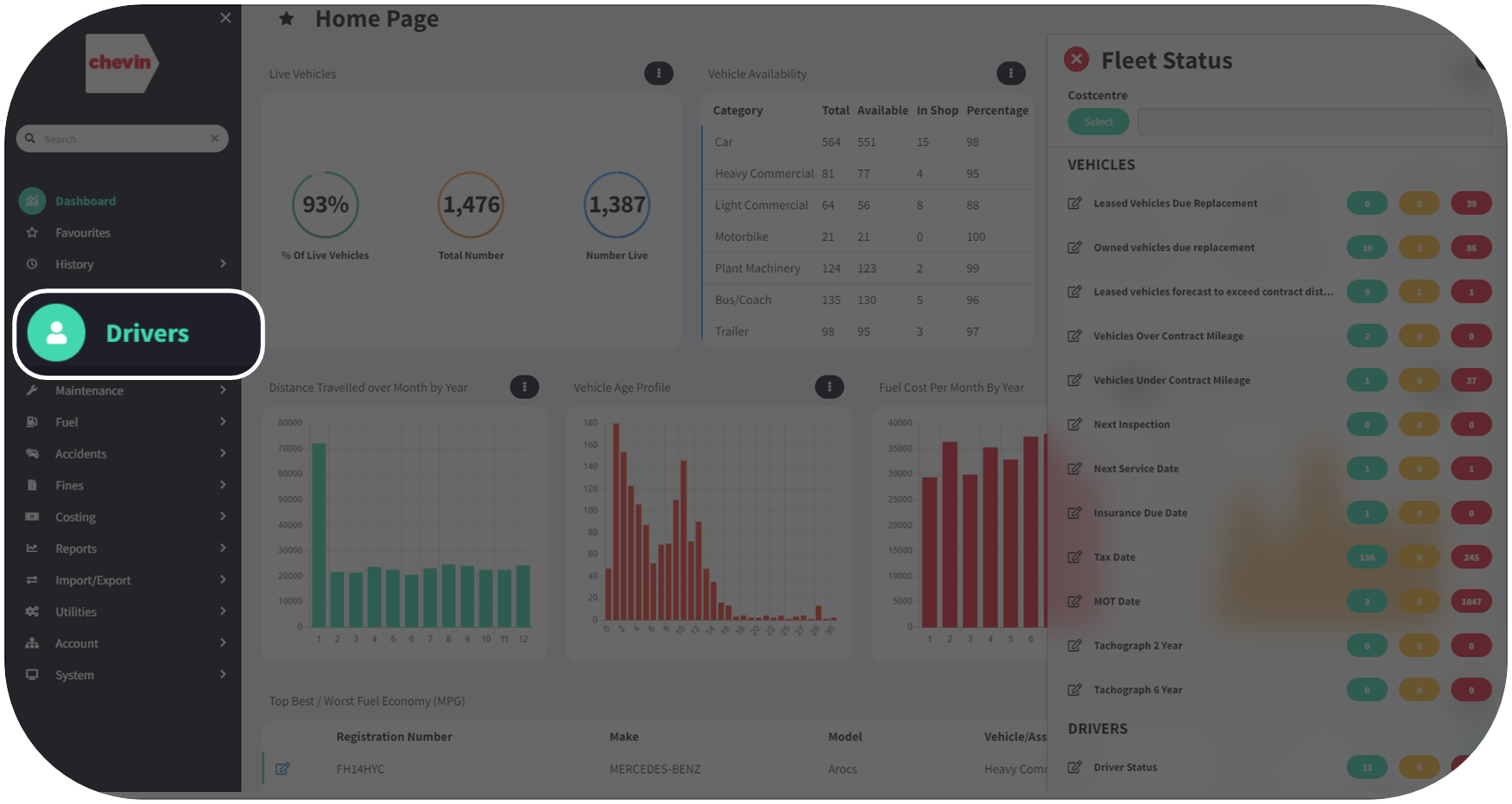 2. Click the

Button
The add driver screen will appear with the 'Drivers Status' defaulted to 'Active'.
3. Enter data into the 3 mandatory fields on this screen and the drivers name will populate in the header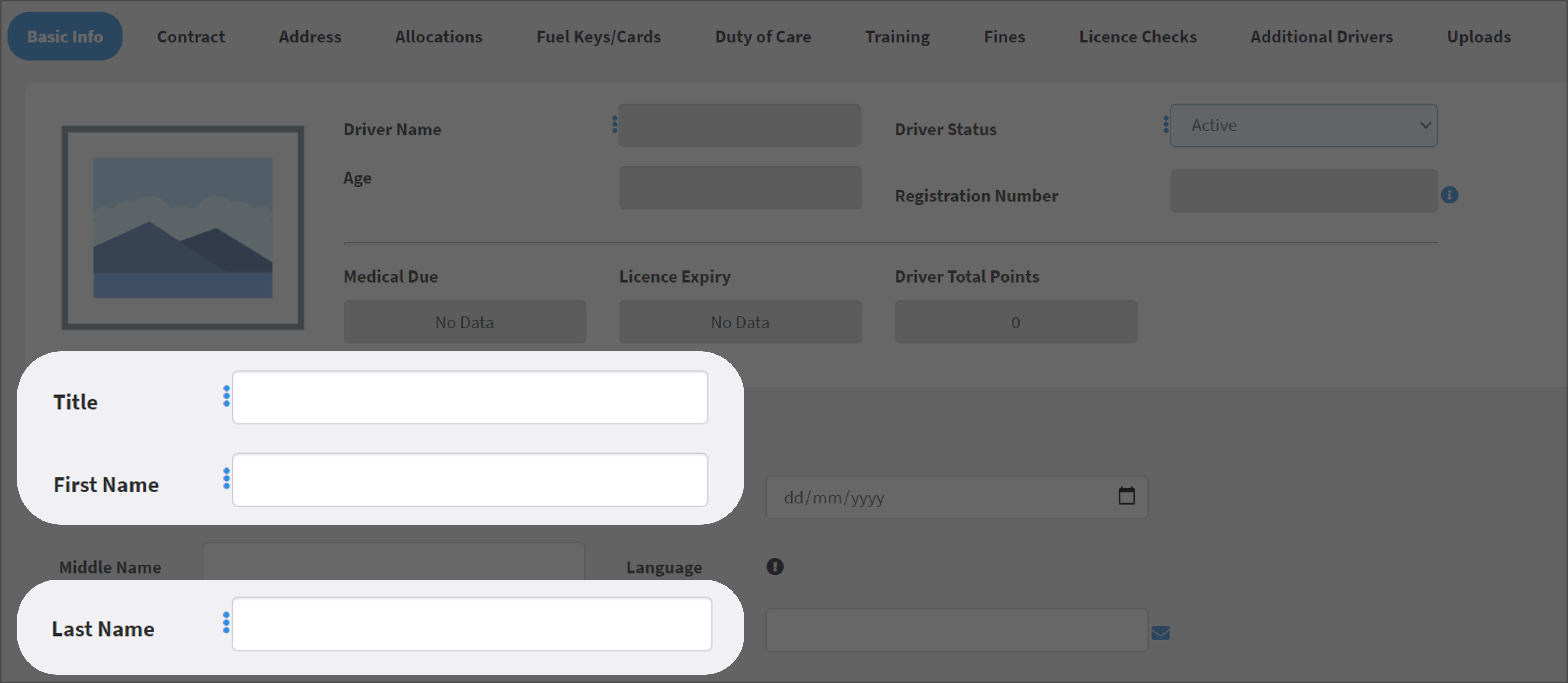 4. Navigate to the Contract tab and enter a 'Payroll Number' (this must be a unique identifier for the driver)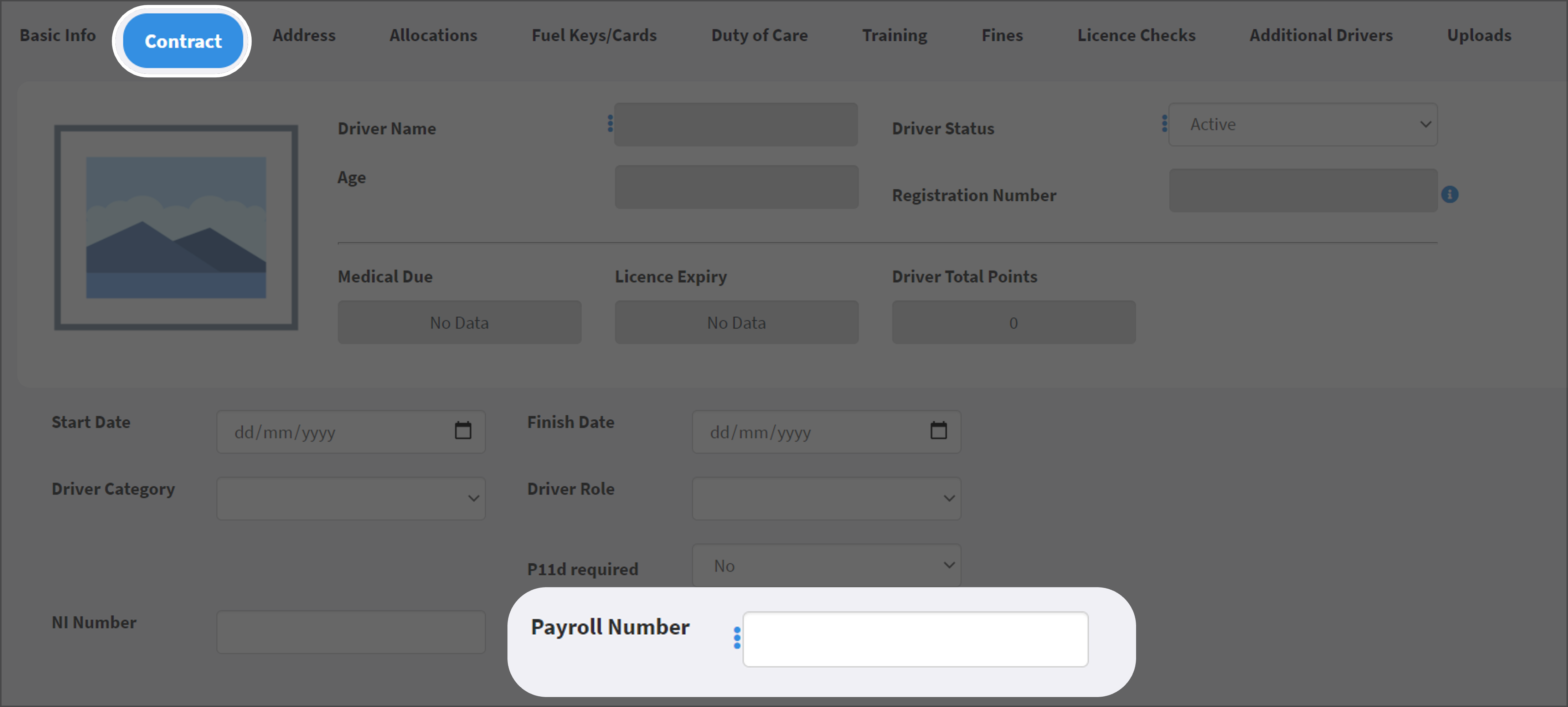 5. Click

FleetWave saves the record to the database and returns the user to the browse view of the drivers table.

Tip - Return into the record in edit mode - from here you can navigate to any of the tabs and input any information you wish to capture or upload documents.