When a driver leaves your organisation we recommend completing the below process to reflect this in the system and ensure they are no longer included in any driver reports or KPIs.
Check out the video:
1. Navigate to the Drivers table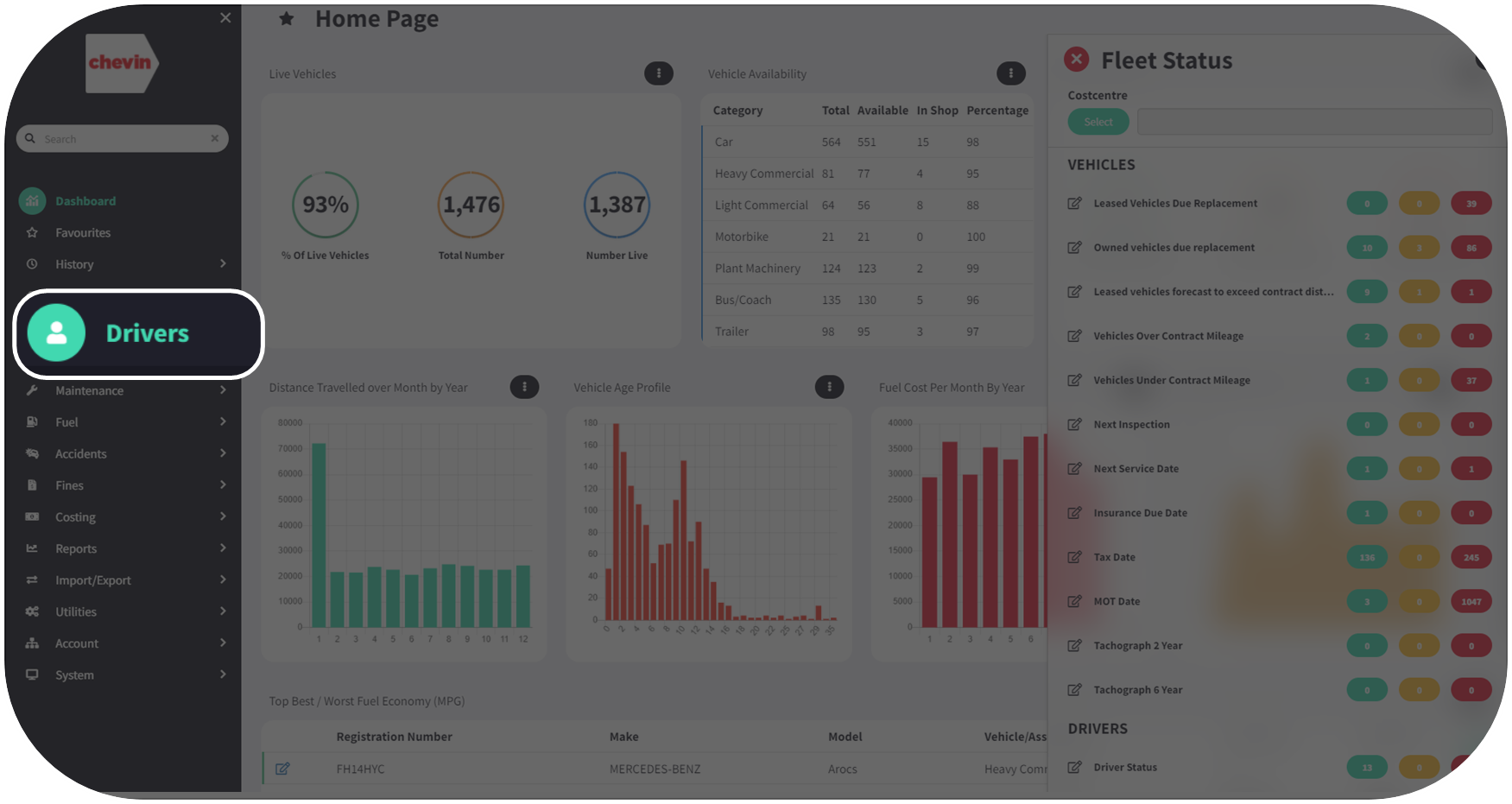 2. Search for the relevant driver and open and click


3. Navigate to the Contract tab

4. Enter the date they left your organisation in the 'Finish Date' field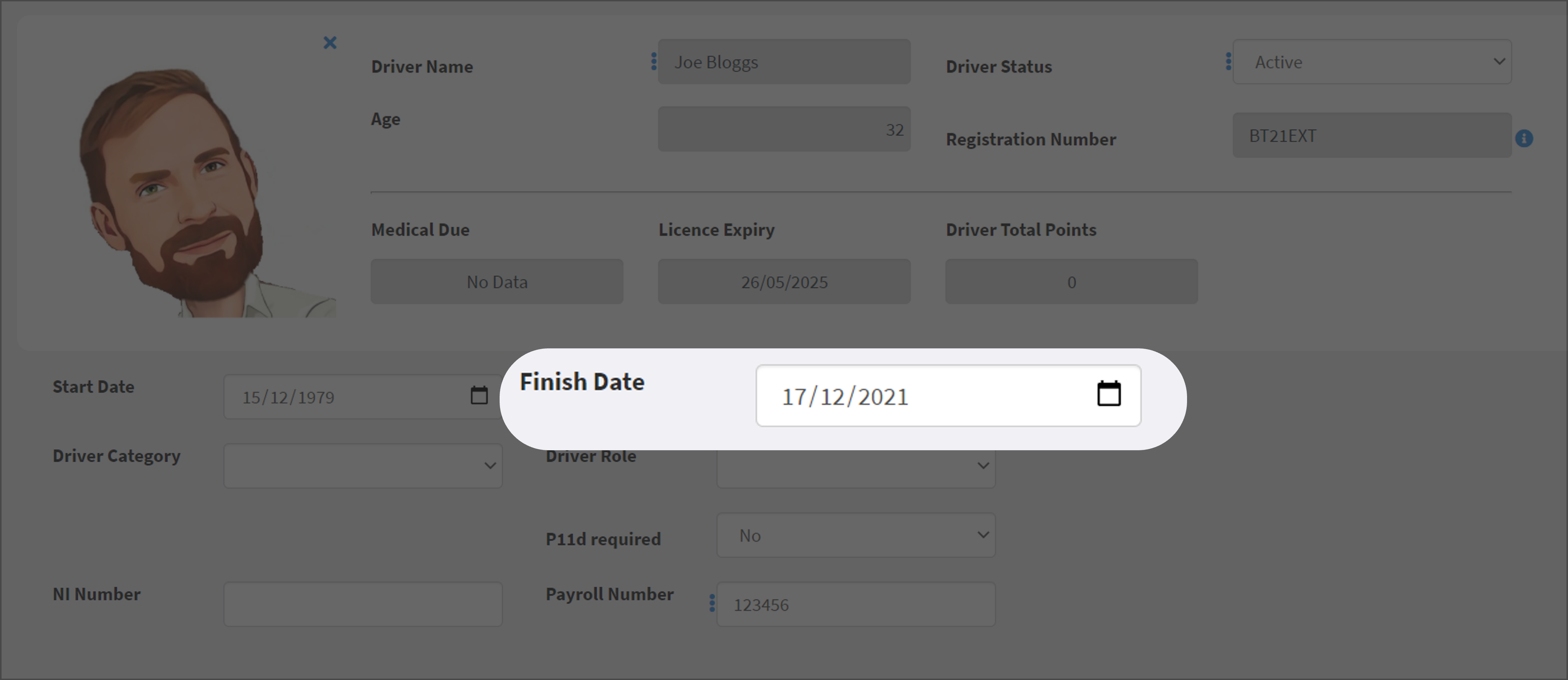 If the date has already passed then FleetWave will automatically update the 'Driver Status' to 'Contract Ended'.
4. Click to save the record
FleetWave will return you to the Drivers browse table and archive the driver record after 1 day.
Note - if the driver you are updating has an open allocation then, on save, FleetWave will ask you if you wish to end it. Selecting yes will end the allocation using the date prior to the date you are completing the action. Selecting no will leave the vehicle allocated to that driver until it is reallocated to a new driver.