The Odometer History table pulls readings from fuel transactions and maintenance jobs into one month periods to calculate the distance travelled and associated statistics (such as cost per mile and CO2 g/km). Building the odometer history is a manual process and can be done on the table, for the entire fleet or an individual vehicle.
Check the video out:
1. Navigate to the Odometer History table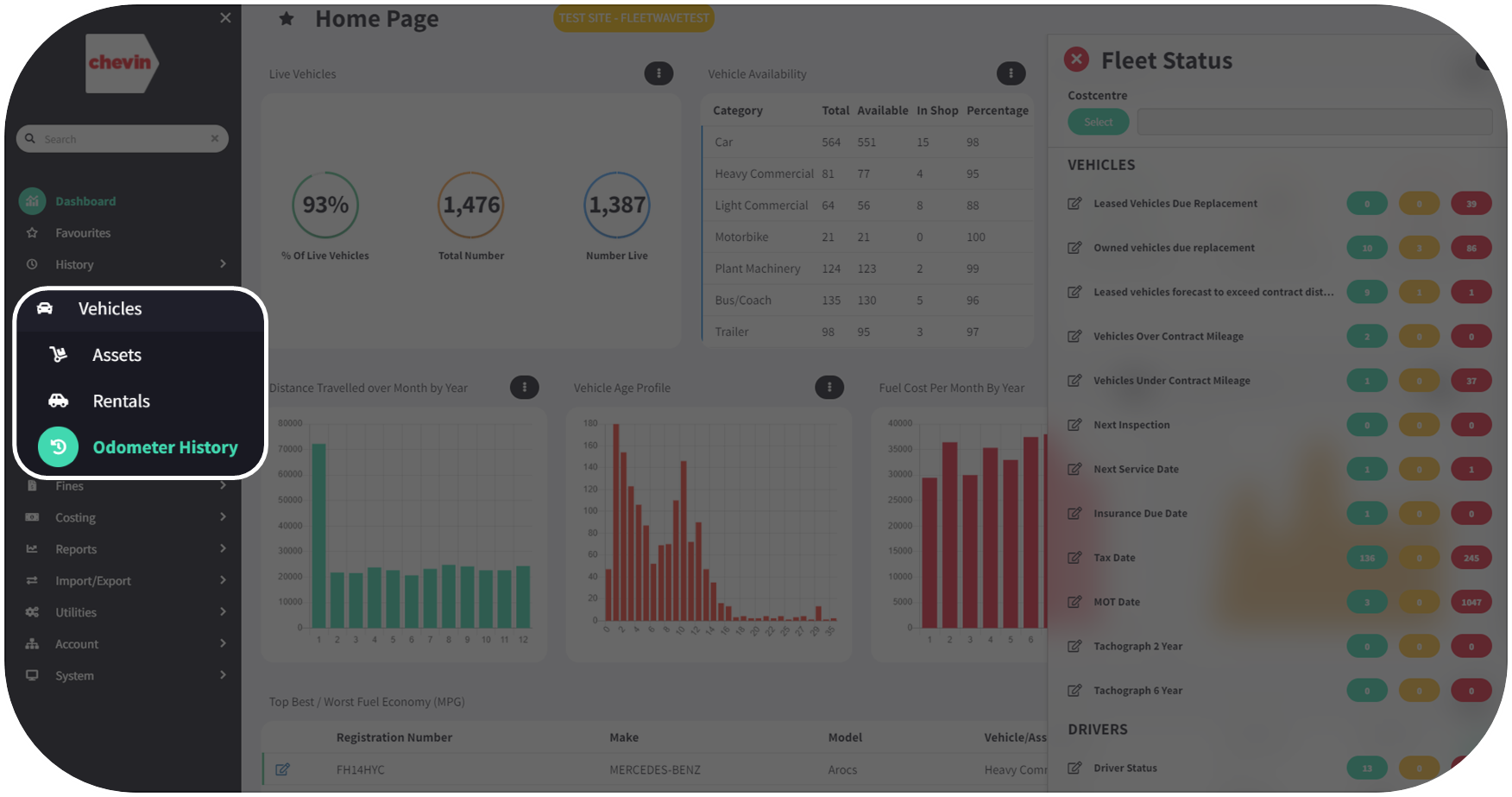 2. Click the Calculate button

3. Enter a specific 'Registration Number', or enter a * to build an odometer history for all vehicles

4. Click the Submit button

FleetWave will build the odometer history and display the results in a summary table, showing each period start date, end date, start odometer and end odometer, as well as the number of odometer entries, distance travelled and various performance statistics.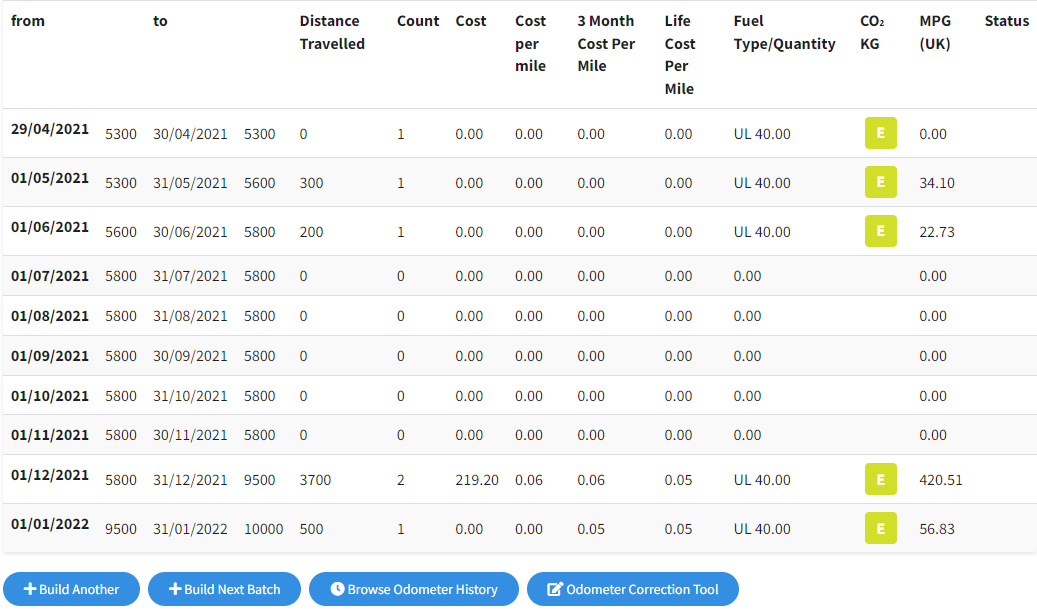 5. Click More Details to reveal a list of individual odometer readings captured in FleetWave that make up the odometer history periods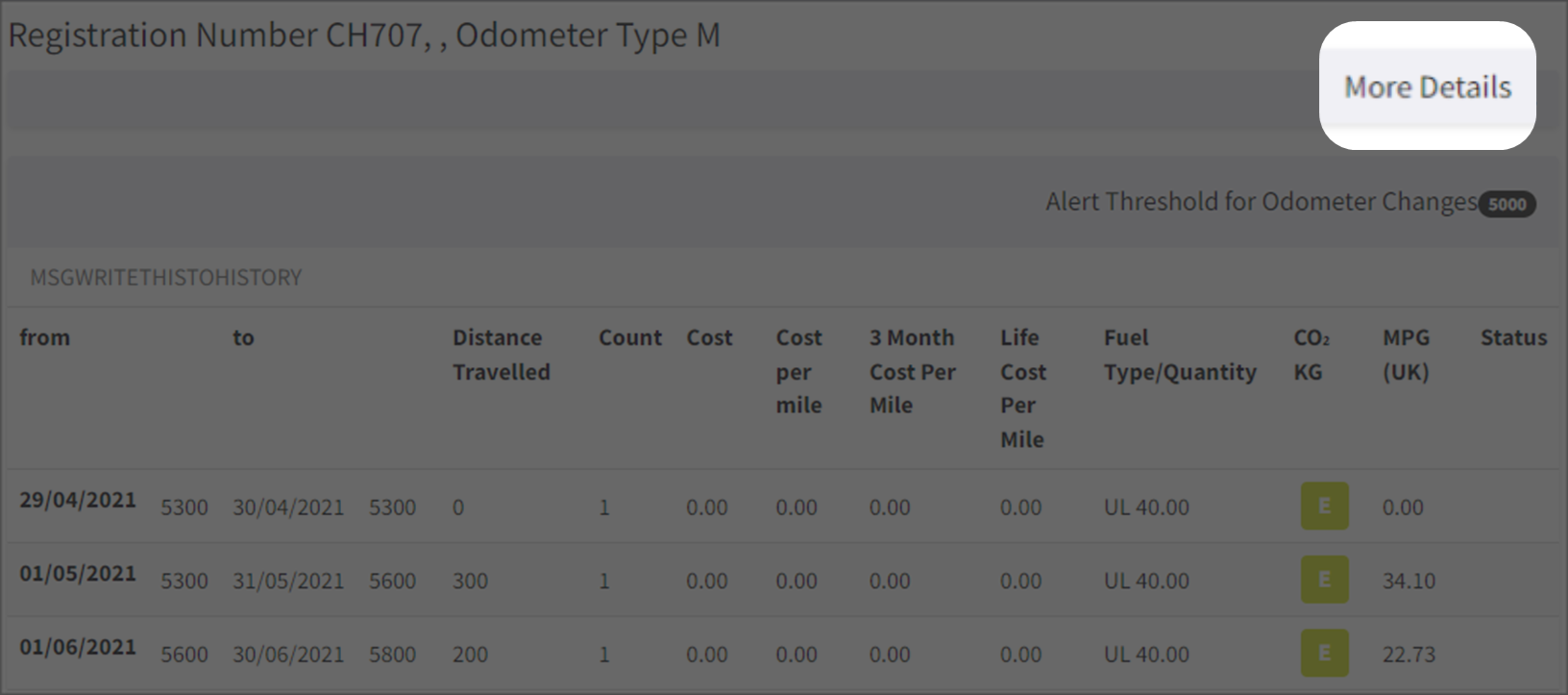 6. From the bottom of the table you can perform the following actions:
- Build Another: Go back to step 3 and build an odometer history for another vehicle
- Browse Odometer History: Go to the Odometer History table to view all the newly created odometer history records (1 per month) and perform actions such as exporting or printing required data
- Odometer Correction Tool: If there is an issue with any of the odometer readings (e.g. one month has a lower reading than a previous month) then go to the Odometer Correction Tool to fix the issue, see Correct a Bad Odometer Reading