FleetWave comes with a number of standard reports ranging across all modules in the system, giving you insight and a greater understanding of how your fleet is performing.
Check the video out:
For quick access to all reports, simply navigate to the Reports menu item, which presents all available reports arranged per module.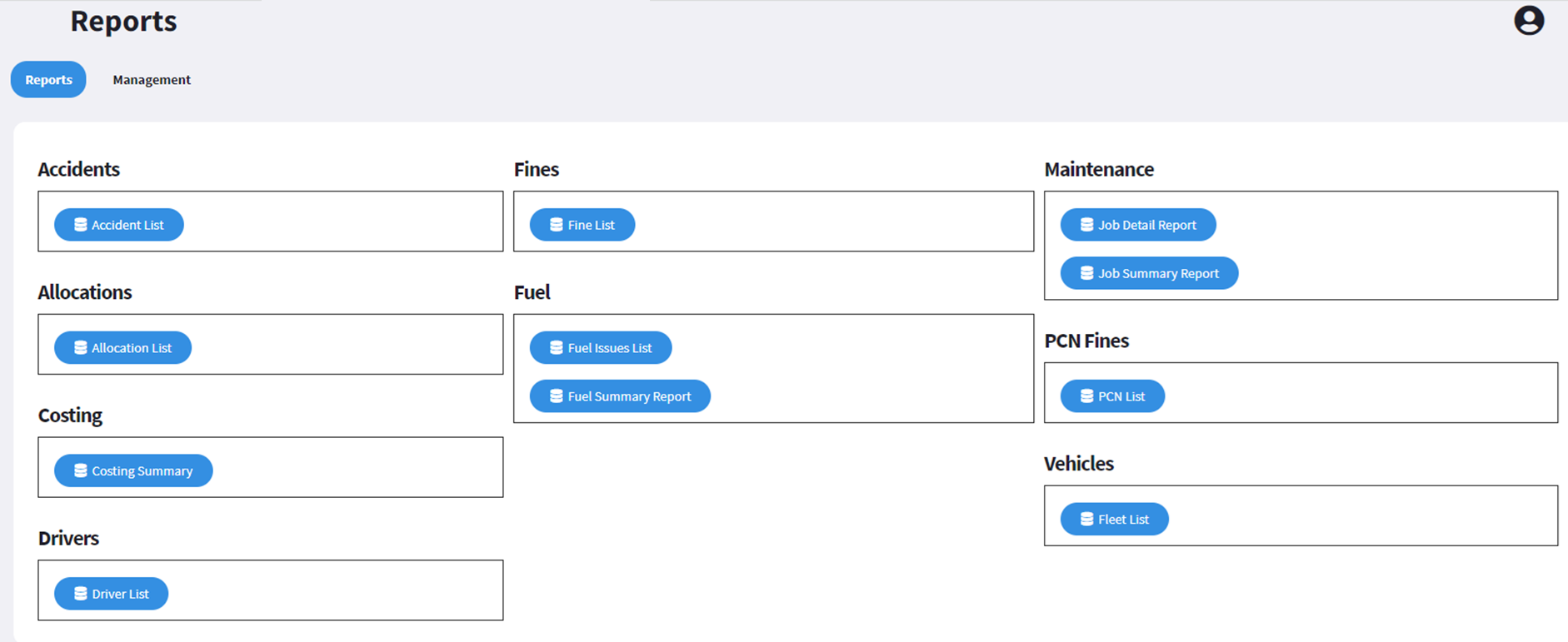 Just click on the report you wish to view and FleetWave will open it on screen on the table the report is based on. If the report has been setup to prompt for values (see Report Builder) then you will need to enter these variables first. From the report view, you can perform the following actions:
- Close Query: Close the report and return to the browse table view of the table the report was based on
- Pivot Query: Build a pivot table on the report data - see Pivot Reports
- Switch between viewing other reports on the table
- Report Builder: Opening the report builder while viewing a report will allow you to edit the report you are viewing
- Manage Reports: This will open the manage report pop-up window (see below)
To view table-specific reports while on the browse table, click the KPI button

in the top right corner and navigate to the Reports tab:

Manage reports is available to users with the correct permission levels and allows you to activate and deactivate reports, essentially hiding them or unhiding them from the reports list. Open the Manage Report pop-up and click the active/inactive toggle

/

, then click 'Submit' when finished.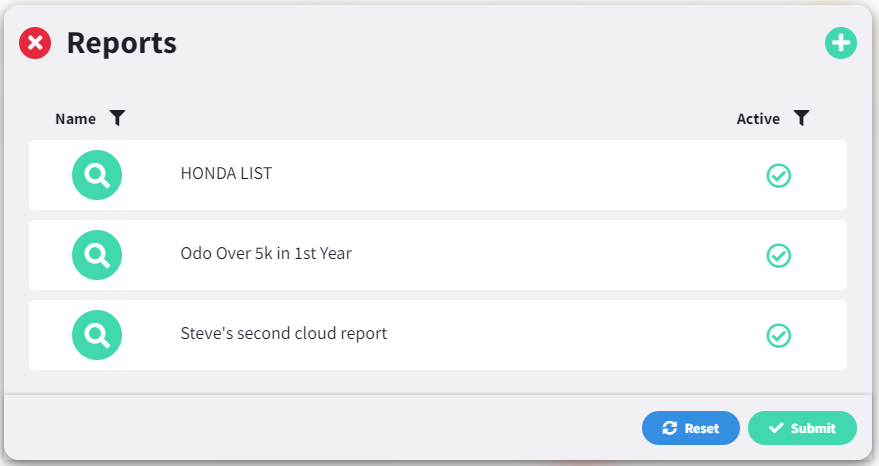 It is also possible to build your own reports, for more information on how to do this, see Report Builder.