To ensure accurate cost reporting for your fleet, it's important to capture all the costs associated with any accidents your vehicles are in, including excess paid and costs recovered from insurers.
Check the video out:
1. Navigate to the Accidents table
2. Open the relevant accident record in edit mode

3. Navigate to the Costs/Recovery tab

4. Enter all the costs associated with the accident (the greyed out fields are read-only and are calculations)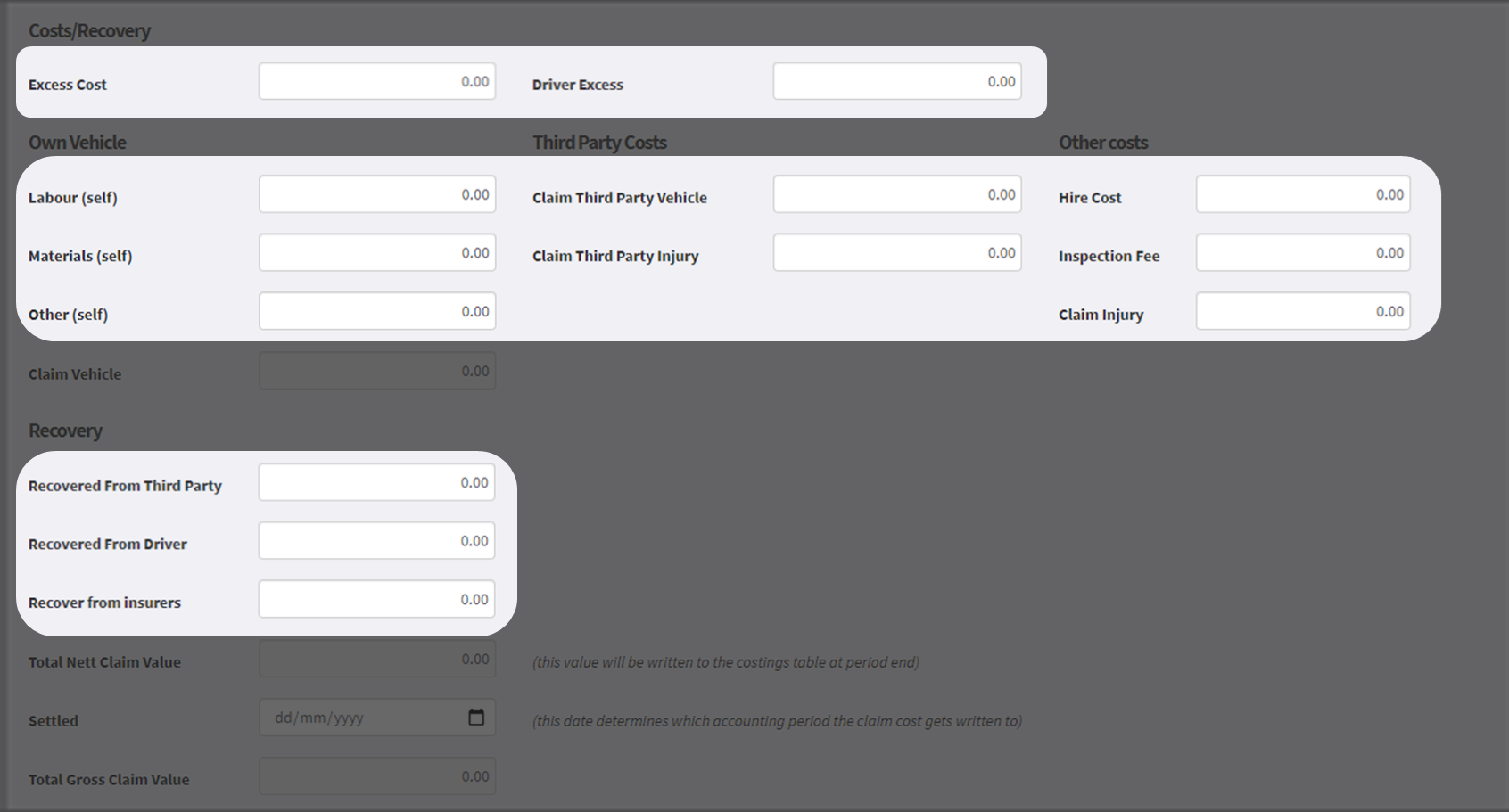 'Total Nett Claim Value' is the sum of all costs being claimed, less any costs being recovered, and is the value that will be transferred to the Costings table (see Costing Transfer).
5. Enter a 'Settled' date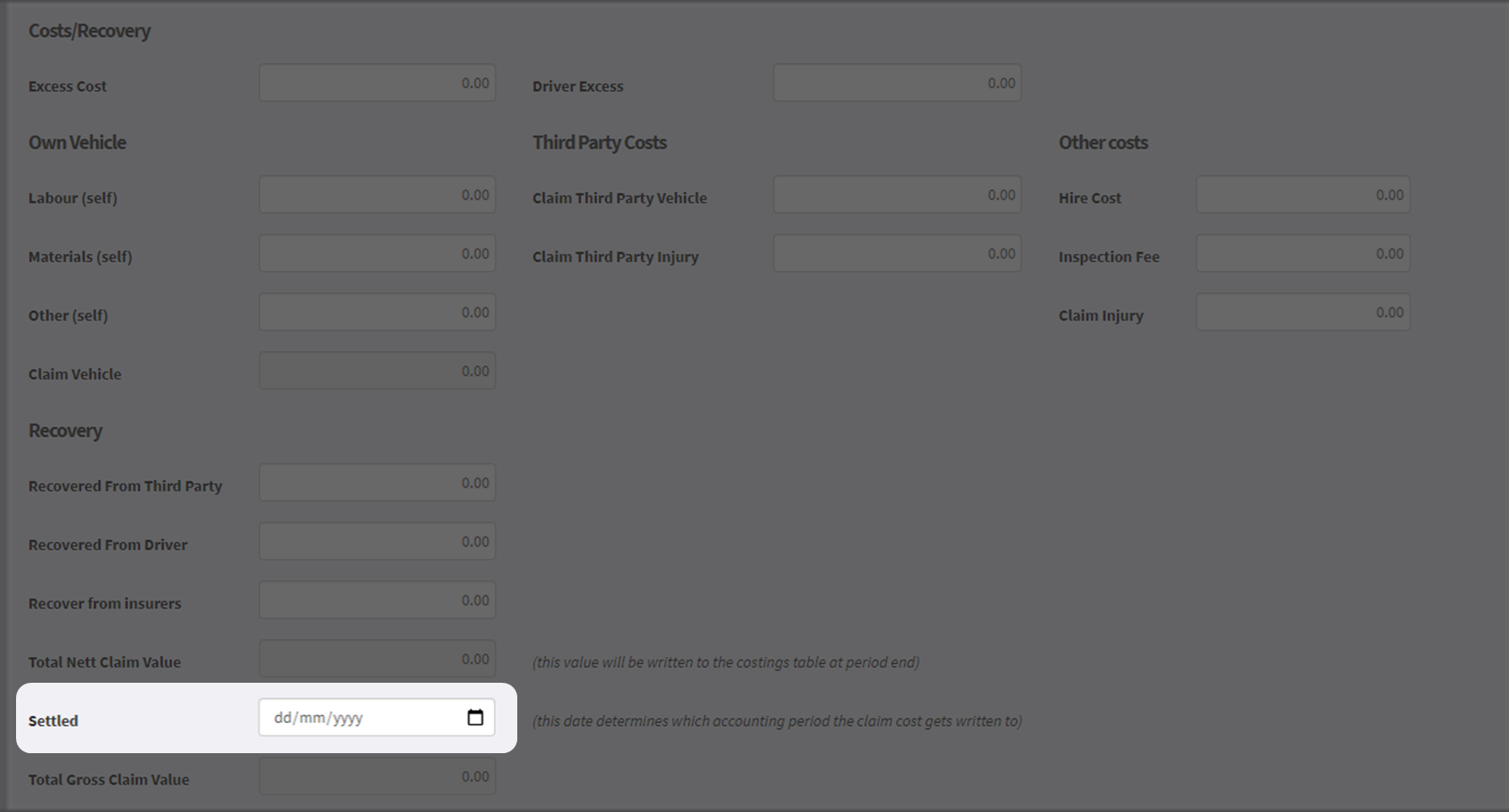 This date will determine which period the cost gets written to.
6. Update the 'Accident Status' to 'Cost Posted'

7. Click to save the record