Pivot reports in FleetWave allow you to quickly and temporarily query data in a table on the fly to help give you a better understanding of your fleet data.
Check the video out:
1. From the browse screen of the table you wish to query, click the 'Pivot Query' button.

2. FleetWave will display the Pivot Reports screen, listing the fields from the browse table on the left and empty pivot criteria boxes on the right.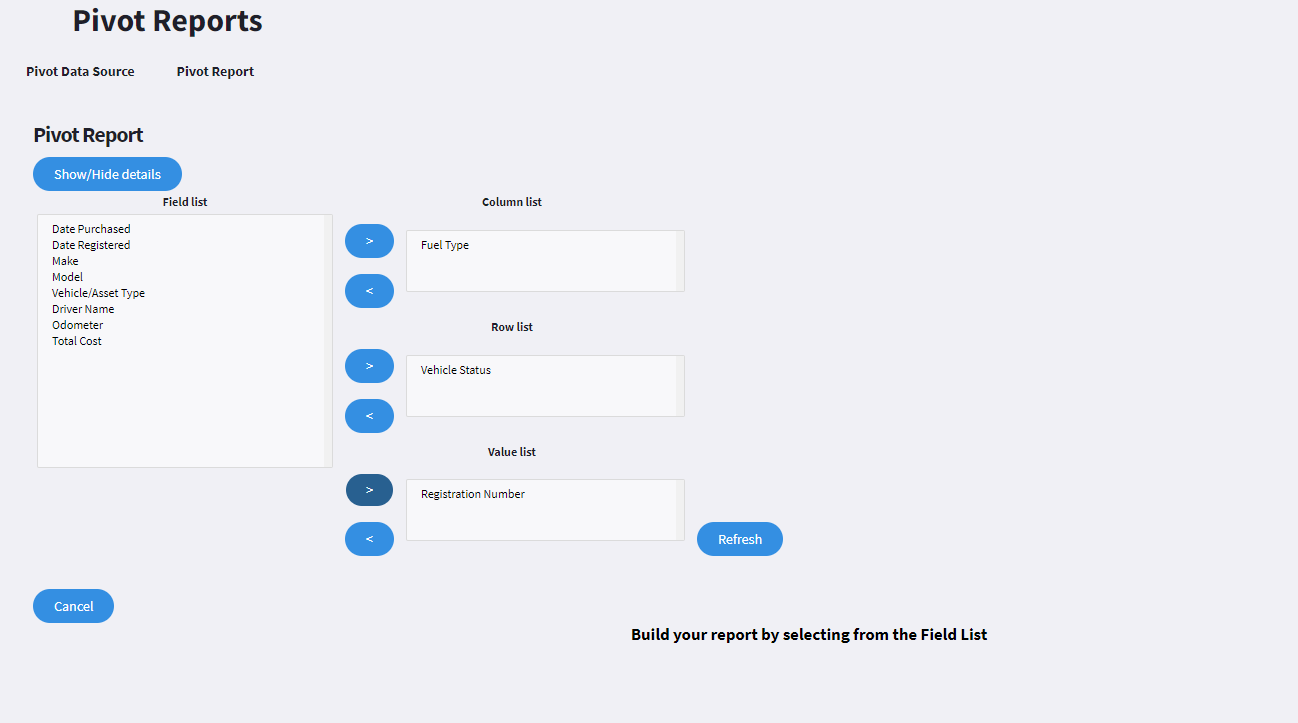 3. Select a field to add to each of the 'Column List', 'Row List' and 'Value List' - to do this click on the required field from the field list and click the add button (right arrow). To remove a field from one of the criteria boxes, click to select it and then click the delete button (left arrow).
Important: Only select one field per pivot criteria list as the output will only use one value.
4. Click the 'Refresh' button to build the pivot report.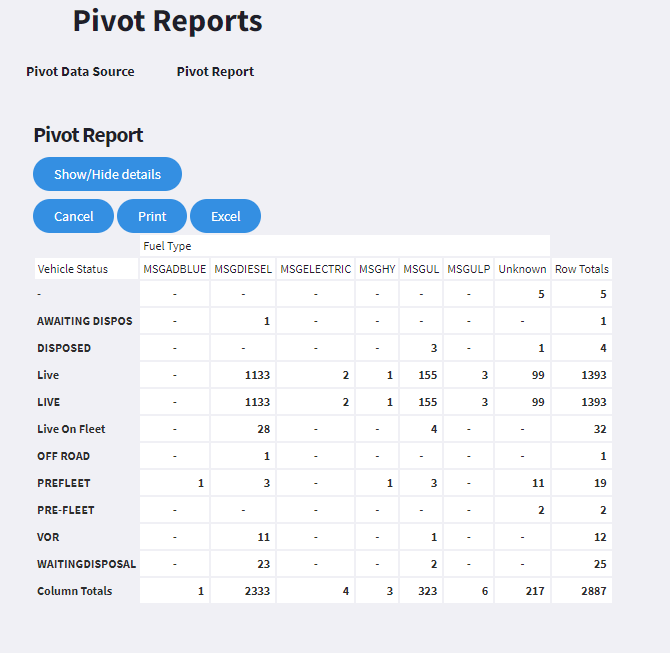 5. Now your pivot report is on screen, you have the following options:
- Show/Hide Details: Return the field list and pivot criteria boxes on screen so you can change the selected fields (then click refresh to, well, refresh the report, duh).
- Cancel: Close the pivot report feature and return to the browse screen.
- Print: Open a print preview of the report and then proceed to print the report data.
- Excel: Export the data into an Excel sheet and download it to your computer.