If a vehicle has any add-on accessories purchased for it, such as safety accessories or GPS systems, then this can be recorded against the vehicle record in the system.
Check the video out:
1. Navigate to the Vehicles module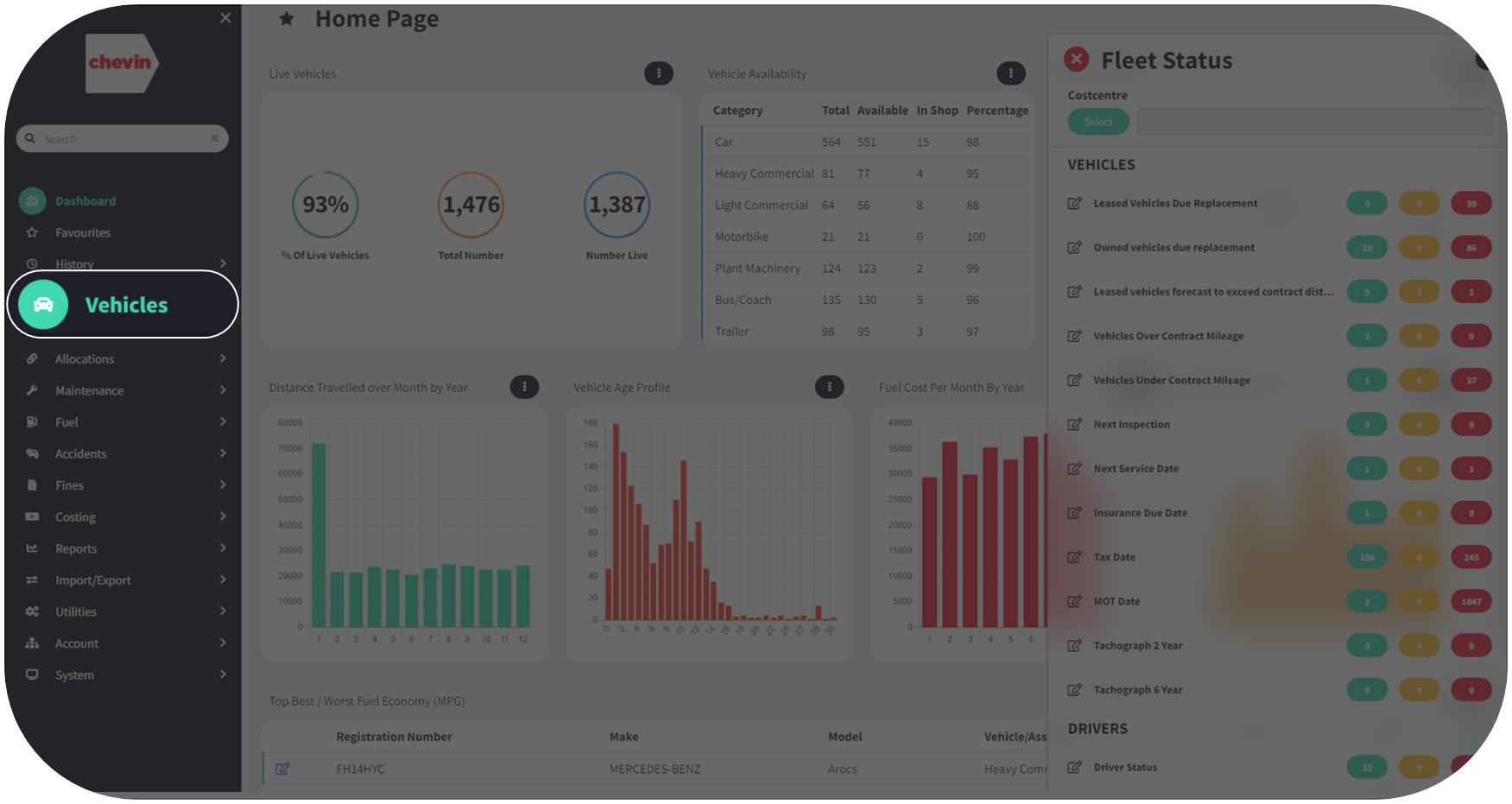 2. Search for the vehicle you wish to add an accessory to

3. Click the

button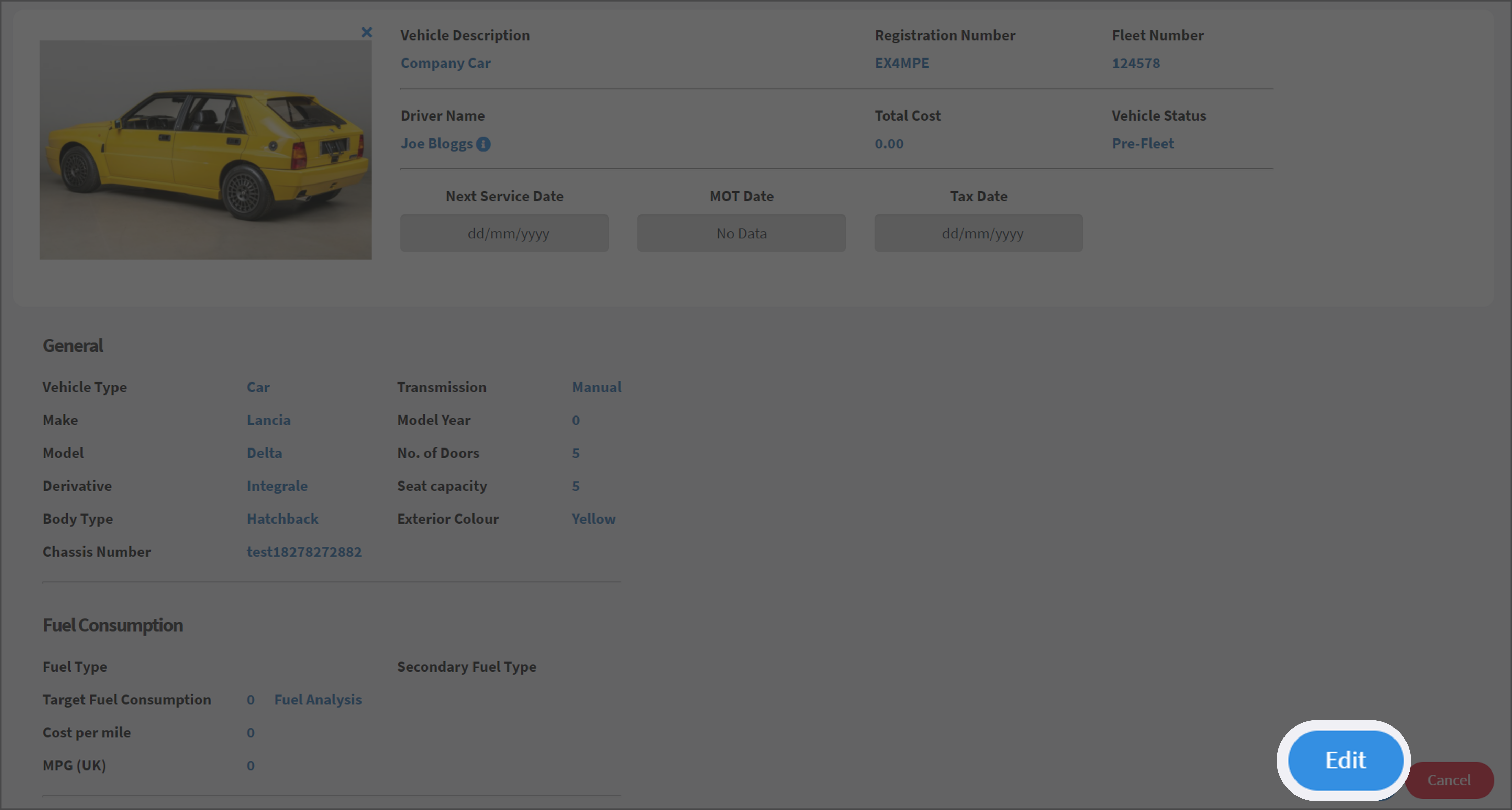 4. Navigate to the Procurement tab

5. Click to add a new record to the embedded Vehicle Options table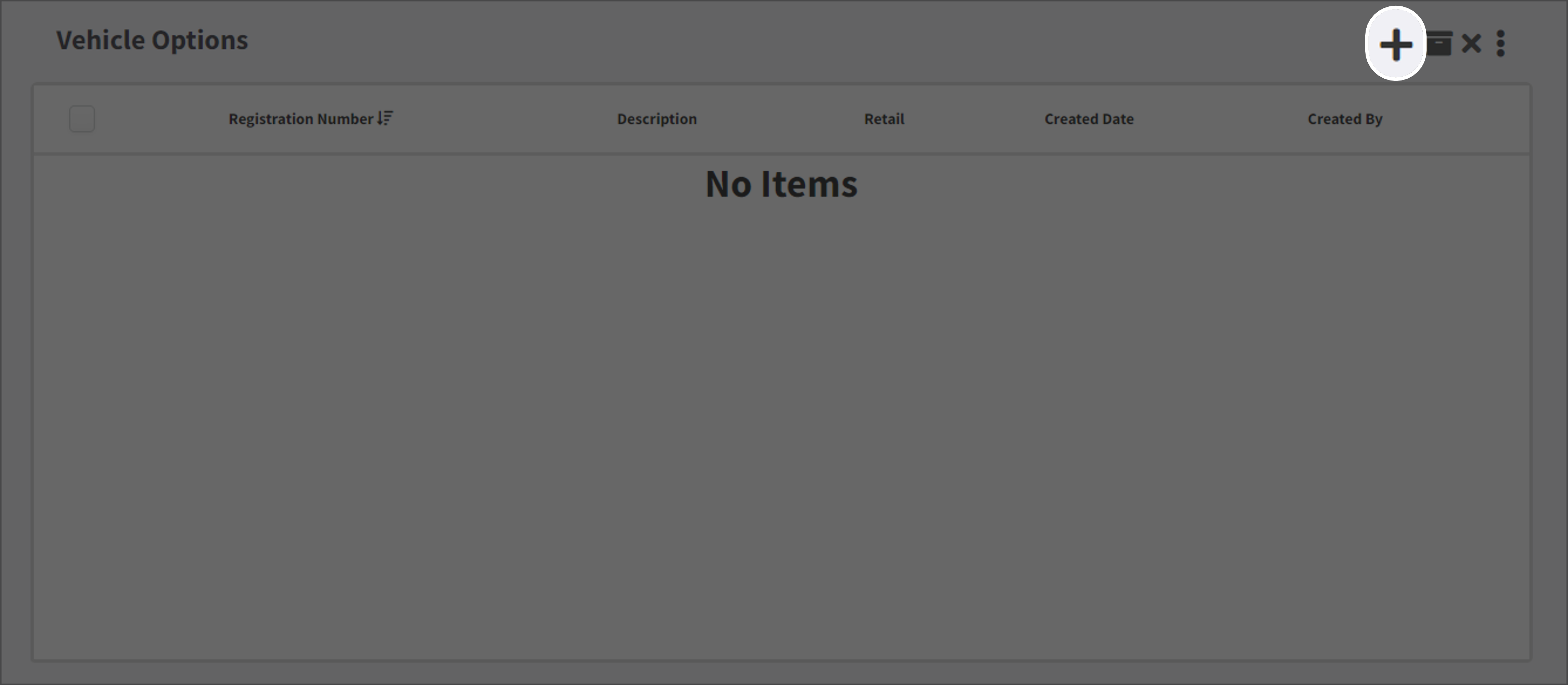 'Registration Number' is automatically populated from the vehicle record.
6. Select the 'Option Type' and enter a 'Description' and 'Retail' price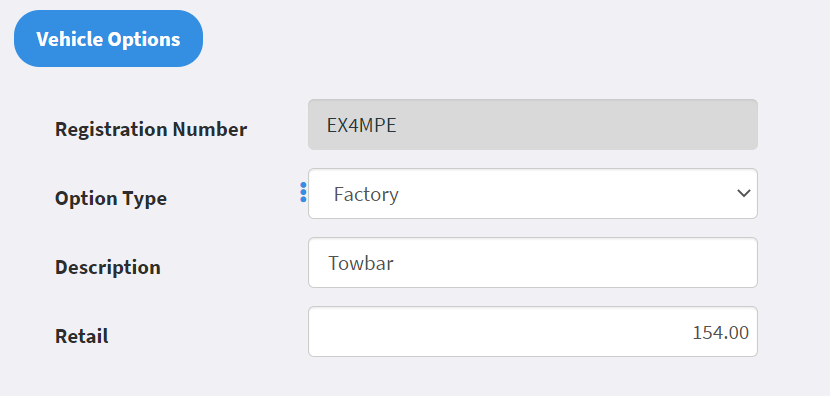 7. Click

to save the record